JIMM'S COFFEE
We all know that enjoying a steaming hot cup of coffee energizes the soul.
Donít you think that itís also time for you to energize your body for real?
We moved all products in this page to our sister webstore dedicated to
Personal Care, Beauty and Health products.
---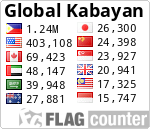 Philippine Cigars Webstore
Tabacalera & Tabaqueria Cigars:
Highly rated by Smoke magazine.
www.philippinesbestcigars.com
Baguio: The coolest place in the Phils


If you havent been to Baguio in the past 5 years, now is the best time to go!
www.haggiyo-mountain-tours.com
Food Delivery Service

Send HOT FOOD to your Family & Friends in the Philippines!
www.e-Kain.com
Travelling To The Philippines?

Up to 75% discount with instant confirmation!
AsiaTravel.com